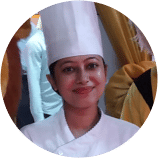 It has been an out of the world experience in the academy. Each day was very important and got to learn new things everyday. The faculty is super supportive too. Its been months since I completed the course but their guidance has always been there.
Priyank Jaiswal
October Batch - 2019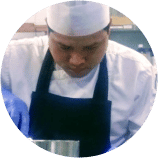 Hello everyone. This is Raj kumar chettri and i just completed my advance pastry course from academy of pastry and culinary arts in November. My experience being in academy was amazing. The chef's here at the academy are high caliber and one get to learn so much from them. Apart from being talented, the chefs are very friendly. Academy on other hand is highly equipped with all the modern tools. My journey was definitely like a rollercoaster with some nerve wrecking experience. The best part was the bake sale that every advance batch organizes. You get live experience of a business. It was a great being in the academy with amazing chefs and talented aspiring chefs.
Raj Kumar Chettri
Feb Batch-2019, Intern in Conrad Bangalore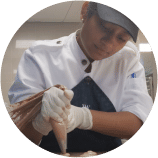 I feel extremely happy and thankful to Academy of Pastry arts Bangalore for moulding my career to become a successful pastry chef. My passion had always been baking though I graduated in psychology. the training that I underwent, the knowledge I have gained under the guidance of our chefs and hands on experience during the 12months has secured a job & career for me as a pastry chef in Waldorf Astoria.
Raji
July 2017, Working in Waldrof Dubai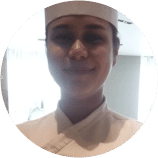 I've always had a passion for baking and pastry making and joining the Academy of Pastry Arts, Bengaluru allowed me to translate that passion into a practical reality. The Academy has been a brilliant learning experience and I will always cherish the opportunity I had for learning from accomplished chefs who are masters in their field while also providing a happy and friendly atmosphere for such learning. I am sure that the knowledge and skills that I've acquired in the Academy will prepare me for a future where I can fulfill my dreams of becoming a very competent and capable chef.
Tiara Teresa Roy
Feb Batch - 2019, Intern in Sheraton Grand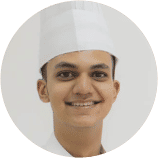 'When I joined Academy, I was a blank page with a dream of showcasing my talent to the entire world. Little did I know that by the time I will be leaving, I would have been transformed into a book'
Kush Jadav
Feb Batch - 2017, KS Bakers, Hyderabad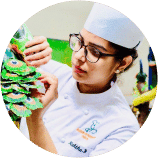 Learnt the best from the best. From teaching, to helping in my career path, academy has always been very helpful. The small little things I learnt at the academy are now helping me so much in every aspect. After the course, the way academy helped me with my internship at Fairmont Jaipur and job was incredible.'
Nistha Bhatia
July Batch 2017 - Five Palms Jumeirah, Dubai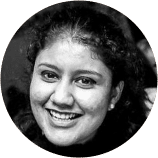 APCA India is a world-class culinary program focused on baking and pastry arts that is 100% taught in state-of-the-art kitchen environment.  Founders, have brought together award-winning and internationally-recognized experts, Certified Master Sugar Artists, Master Bakers to provide aspiring and experienced sweets and desserts, professionals with the knowledge and expertise to excel in the industry. It is the only course you will ever need.'
Chhavi Gupta
Oct Batach 2017,The House of Celeste, Gurgaon